Attending Conferences has always a productive thing. I have learned over the years that preparation, organization, and flexibility greatly improve my conference time and experience. In this article, we will discuss the best tips for you before attending an event or conference. These tips will really help you and make your event more productive. Let's get started.
1. Make Goals For The Event
Before you head out to for event or conference, get clear on your objectives so you can optimize your actions both before you go and once you're there. Always think, why should you attend this event? How this event can beneficial for you?
Make a list of what you're hoping to accomplish, and the types of attendees you're hoping to connect with. If there's an attendee list, you can note special individuals you want to meet, but even without a list, you can create "types" of people you want to connect with; potential clients, local media, fellow podcasters, etc. Make a clear list so that you can out of the best from the event.
2. Always Attend with Clear Mindset
It's very important to attend any event with a free mindset. Just finish your projects and deadlines before you move ahead. Don't attend any event in a hectic or tired mood.
Concentrate on looking forward to the event, meeting people and being positive and friendly. You can also read some positive and motivational content and watch some videos. Your frame of mind and heart can set you up to have an excellent time and be someone awesome to meet. Just give your 100 percent attention to the event.
3. Don't Be Late
Be an early bird while visiting any event or conferences. Always make sure that you know the correct event details like timings and venue address. If you attend any event late then it represents a bad impression. Also, you will miss important information about the event. The ideal time to visit any event is 10 mins before any event or conference. It takes time to reach your assigned chair. If you visit any event late then it will also decrease your confidence level. So, always be punctual while attending any event or conference.
4. Prepare Your Outfit
Your outfit represents you. And the first impression comes from your outfit. Prepare your outfit before one or two days before the event. This will save your valuable time.
Pick something clean, professional, wrinkle-free and appropriate for the event theme and location. If your event requires travel, be sure to check the weather so you're properly dressed for the weather conditions, and pick a removable outer layer since most of the event spaces have centralized air conditions. You will be also tagged or featured on various social media accounts of attendees. So, make sure to look best at the event.
5. Meeting Specific People
The main point of going to a specific event is the chance to meet associates, speakers or presenters you follow, engage with and that influence you. Meeting specific attendees can bring more opportunities for you.
Always confident in your expertise, know their background, current activity, books, so that you can make good conversations. Make a list of whom you want to meet. Visit their blogs, websites, social media and study about them. So, It helps you while the conversation with them.
6. Be Prepared To Talk About Your Work
Always try to talk about your business and other business stuff discussions with others. It will ultimately help you to discover more opportunities for you.
When selecting these talking points, concentrate on those things that make you and your work most unique and keep it short. The goal is to be interesting and remarkable, but not to give a monolog.
"You don't only want to talk about yourself," So advises. "You can use these as jumping-off points for back-and-forth discussions. This means asking them what they do as a profession, and what brought them to the event.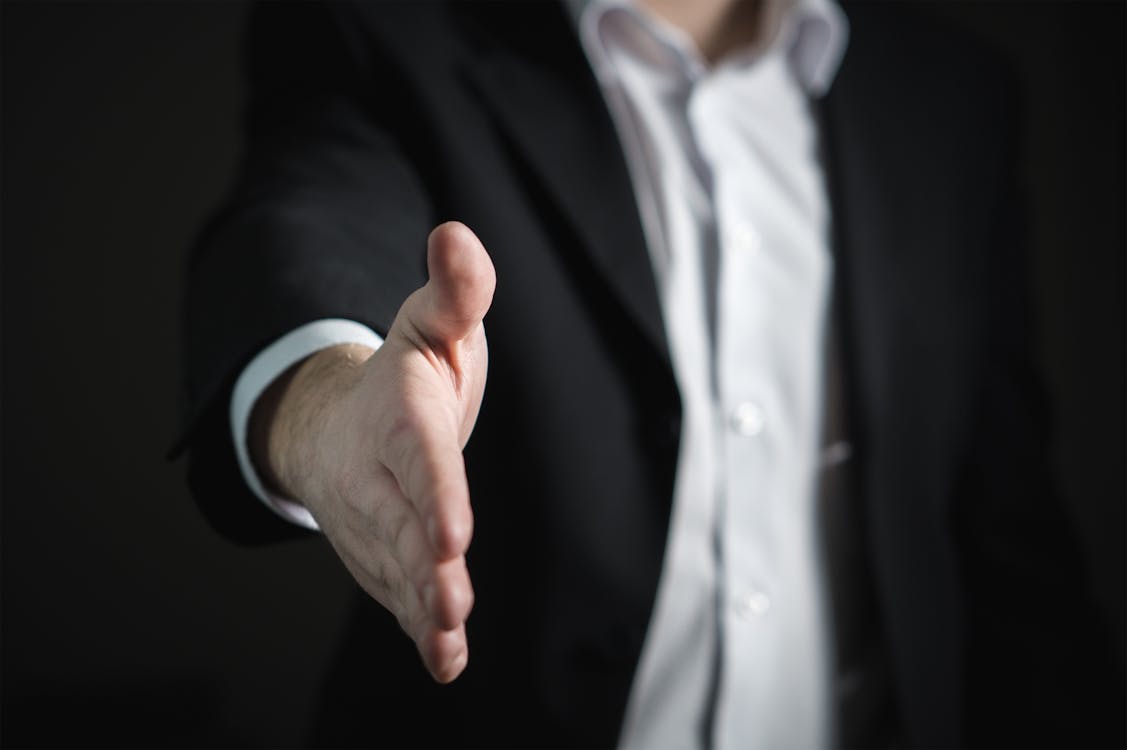 7. Do not forget to connect!
Say that you've just met new peoples at the event. You've exchanged a few words, you've realized that the person you talked to can be potentially valuable. You can't afford to forget valuable contacts. Always ready to exchange contacts or business cards through viaOTP. It is the best way of exchanging contacts or business cards in a few seconds. You can also track your exchanged contacts history through this web-based application. It is an easy, quick and secure contact exchanging platform. Connecting new people is one of the major factors of attending any event or conference. That's why you should make it a habit to connect to these individuals as soon as you're done talking to them. You never know how valuable someone can be.
You are ready to go!
Are you ready for the event now? Well, there are some things besides the ones mentioned here but these are your top priorities. Well, they should be your top priority. Prepare well, do the research and go. Always remember that exchanging contacts & business cards are an important and valuable thing, the event is there for you to learn something that can benefit both you personally and your company.
If you found this article helpful then, please share this article with your friends and teammates.
Please, Let me know your opinions and experiences below with this article. I would love to hear from you. Also, don't forget to bookmark this page for getting interesting articles. Have a good day!