Hello Friends, Welcome to my Blog. Do you want to become successful in your life? Do you know how to make your life productive? The First thing which you have to do is to change your lifestyle. You have to manage your time in a proper manner. If you spend your time in irrelevant things then you can't achieve success. So, In his article, I have explained about 10 Best Ways to Make Your Life Productive. So, please read till the end to make your life productive and learn new something.
1. Create a to-do list.
The first step you have to do is to create a to-do worklist. It helps you to organize the work. I am absolutely lost without a to-do list! I try to draft out a list every day mainly in the morning. I've also found that if I'm thinking overly worried about a big project at work or approaching deadline I sometimes make my to-do list the night before. This makes me feel like I'm getting a jump start on the day. Click here to know more.
2. Reward yourself for completing big tasks.
I don't know about you, but I am all about rewards. It might be something as small as, "Once I complete getting through all my emails I'll go make my afternoon cup of coffee." Little rewards don't have to be about money or things, get inventive and discover small ways to motivate yourself to hustle.
3. Avoid addictive time-wasting activities.
I recently confessed my love for PUBG. I'm no stranger to time-wasting activities. Facebook can be a trap. Playing games on smartphones can also get very addictive. Avoid these when you're trying to get something done. Check your FB during the last five minutes of your workday (maybe as your reward?). Also, set limits for mini "time-wasting" sessions. It's ok to need a rest, but don't get sucked in. For example, next time you go to check Instagram while you're supposed to be working look at the clock first. Give yourself only 2-3 to scroll through your feed then stop.
4. Get as much done as early in the day as you can.
It's a ripple effect thing. Personally, I'm sort of morning, sort of not a morning person. Do you know? It is not an easy task for getting up in the morning! But I've seen that when I do get up and get moving on my to-do list for the day I already feel so accomplished by 9 to 10 in the morning that I feel confident about the rest of the day. Start your day with a bang! The momentum will keep you rolling. Then you have the evening hours to rest and relax.
5. Find ways to split up your workday (or night).
I feel like I have a pretty decent attention span, but I'm not superhuman or anything. It's good to divide up tasks that take a long time or that are really demanding in any way. For example, let's say you're a Youtuber and you have about 5 hours of editing your video to do one night. Work for 3-4 hours then give yourself a snack or listen to your favorite song. Then finish up that work. Also, if you sit a lot in order to work make sure to create in a few stretch breaks into your day. You'll feel better!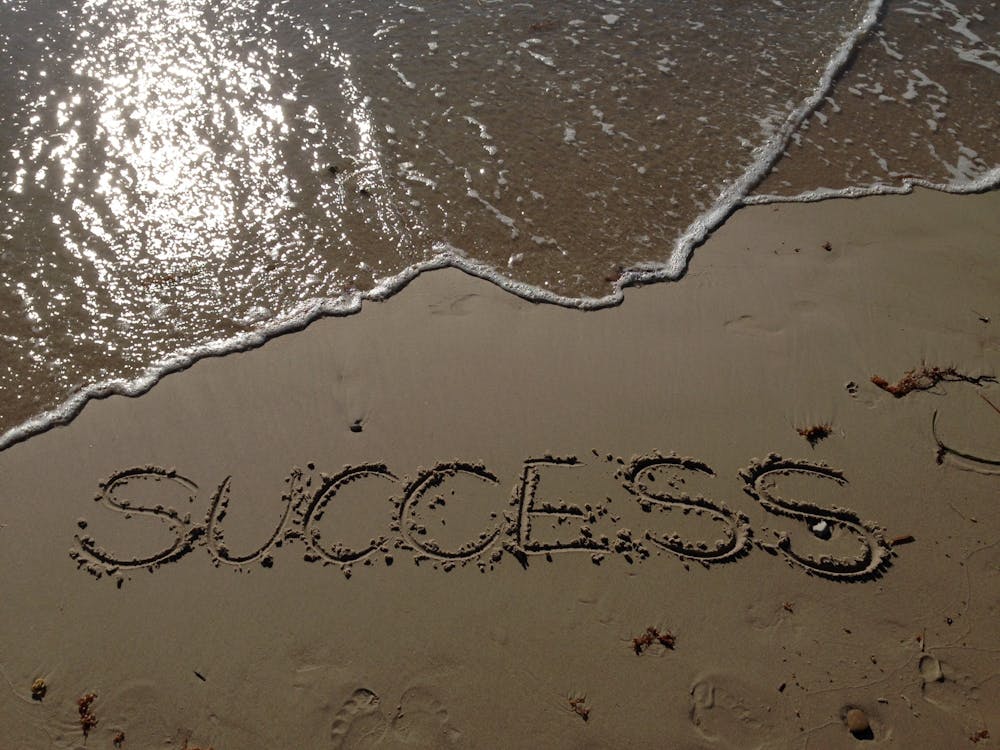 6. Tackle that really hard-to-do first.
I know. You don't want to. Me neither. But once it's done it's done! I find that I'll often give a really tough to-do at the bottom of my list for days and days longer than it should have been there. And it's just looming over me the whole time. Just do it. You'll feel better. And then you'll only have the simple stuff left to do.
7. Be genuine.
We all need breaks. Plan to come back to tough or frustrating tasks later. Sometimes things don't come together as we'd expected. Sometimes a task turns out to be way more demanding than we thought. Be realistic with yourself. Always Take a break if you need it. Just be sure to make a particular plan to come back to the project, maybe seek out some help if you need.
8. Tell someone about your goals.
Now they are your accountability partner(s). I don't know about you, but I am WAY more likely to finish a goal if I've told someone else about it. This can be as public as you like. You could tell your family a personal goal. Or you can start a monthly blog series where you share your goals for the month and then you share progress. You determine who you want to tell, just tell someone.
9. Make goal-setting a habit.
Perhaps the whole to-do list sounds annoying, or cheesy, or overwhelming to you. Find what works for you. And don't worry if it feels weird or even scares you a little at first. It will start to feel like a normal part of your daily life. And you'll start to think weird/off if you miss it. It'll become a habit, like brushing your teeth. It's not unusual or annoying to remember to do this simple task twice every day. But it wasn't always a habit, probably your parents had to tell you a lot at first. Let goal setting become a routine and part of your everyday life.
10. Showcase your success.
This is motivation fuel for the future. It's ok to feel super elevated and proud when you finish a tough goal or finish a super long to-do list. Tell you're significant other. Instagram that finished the project. Pump your fists in the air. Celebrate—you did it! If you are looking for the best web design then you can contact IIH Global Team.
FINAL NOTES:-
I think this article will help you to make your life productive. Only reading this article will not help you. You must strictly follow all these steps every day. I know it is not easy but try to follow as much as you can.
Please, Let me know your opinions and experiences below with this article. I would love to hear from you. Also, don't forget to bookmark this page for getting interesting articles. Have a good day!